Newsletter
The veterinarians and staff at the Community Animal Hospital are pleased to provide you with an online newsletter. This fun and fact-filled newsletter is updated on a regular basis.
Included in the newsletter are articles pertaining to pet care, information on our animal hospital, as well as news on the latest trends and discoveries in veterinary medicine.
Please enjoy the newsletter!
Current Newsletter Topics
May is National Chip Your Pet Month: Is Your Pet Protected?
Each year, millions of dogs and cats are lost. In fact, this disaster strikes nearly one-third of all pet-owning families. Of the millions of cats and dogs that are lost, only 10 percent are ever identified and returned to their owners. More pets lives are lost because owners did not identify them than from all infectious diseases combined.
All pets should wear traditional collars with identification and rabies vaccination tags. A traditional collar, however, is not enough. These collars are often worn loosely and are easily removed. Cat collars are designed to break off if the animal is caught in a tree branch. When the traditional collar is lost, removed or breaks off, nothing is left to identify the pet unless the pet has a microchip.
Microchips are rapidly becoming a very popular method for identifying pets. Once the microchip is inserted, the pet is identified for life. Microchips are safe, unalterable and permanent identification for pets. The microchip is a tiny computer chip or transponder about the size of a grain of rice. The chip is inserted under the skin between the shoulder blades of a cat or dog, in much the same way that a vaccine is administered. The microchip is coded with a unique 10-digit code. Each microchip that is inserted contains a unique code, specific to the individual pet.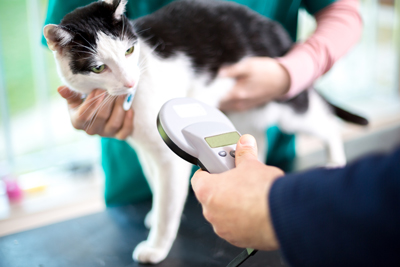 Inserting the microchip is simple and causes minimal or no discomfort. The microchip comes pre-loaded in a syringe, ready for insertion. The entire procedure takes less than 10 seconds. Post-injection reactions are very rare and the encapsulated microchip remains in place permanently.
The scanner is a hand-held device used to detect the message encoded in the microchip. The scanner is passed over the animal, paying particular attention to the area between the shoulder blades. If a microchip is present, the 10-digit number (encoded in the capsule) is read by the scanner. Scanners are provided to animal control, humane shelters and other rescue organizations so that all stray pets are scanned and those with microchips are reunited with their owners. Veterinarians can also purchase scanners for use in their hospital.
The veterinary hospital where the microchip is implanted records the pet's information and its unique microchip identification number. When a lost pet is found and scanned, the veterinary hospital is immediately contacted. Since most veterinary hospitals are not open 24 hours a day, it may take some time before you are notified. In addition to this standard registration, you can register your pet in your own name for a charge of $15-20. By doing this, as soon as your pet is found, you are notified.
Along with the additional registration fee, we recommend that you update your personal information with the microchip database on a regular basis. It is also advisable to have your veterinarian test the microchip on an annual basis in order to make sure that it is properly transmitting data.
May is Intestinal Parasite Awareness Month
Did you know that 34 percent of pets are infected with intestinal parasites?
The close relationship between people and their pets increasingly means parasite infections can be shared among dogs, cats and their owners. The Center for Disease Control (CDC) estimates that 1 to 3 million people are infected with an intestinal parasite in the United States. Children are at particular risk.
The Companion Animal Parasite Council (CAPC) recommends that fecal examinations for intestinal parasites be conducted at least once a year. In addition, if children are present in the household, the CAPC recommends that you de-worm your pet quarterly.

To help raise awareness we will perform free fecal examinations (a $16.50 value) during the month of May, limited to one pet per household.
Coping with Pet Loss and Grief
Sadly, everyone who cares for a pet will one day face the illness, old age or passing of their beloved animal friend. It is as natural and necessary to grieve for the loss of a pet as it is for any loved one who dies. And it is important to have compassion and support in one's time of grief. While grieving is an internal and private response, there are certain shared processes that most people experience. By understanding the grieving process, you will be better prepared to manage your grief and to help other family members who are also experiencing the pain of loss.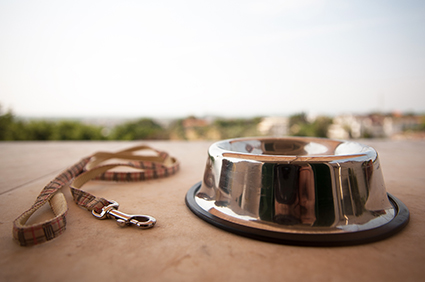 The Stages of Grief
There are many signs of grief, but not everyone experiences them all or in the same order. You may experience denial, anger, guilt, depression, acceptance and resolution. Your first reaction may be denial... denial that the animal has died. Denial is frequently the first stage of grief and is a normal coping mechanism that helps us cope with the loss. This reaction may occur even before death, when you first learn the extent of your animal's illness or injuries. Often, the more sudden the death, the more difficult the loss is to accept.
Anger and guilt often follow denial. This anger can be directed toward people you normally love and respect, including your family and your veterinarian. People will often say things that they do not really mean, perhaps hurting those whom they do not mean to hurt. You may feel guilty or blame others for not recognizing the illness earlier, not doing something sooner, not being able to afford other types of treatment, or for being careless and allowing the animal to be injured.
Depression is also part of the range of emotions experienced after the death of a loved animal. This is the period when you usually feel the greatest sense of loss. The tears flow, there are knots in your stomach and you feel drained of all your energy. Day-to-day tasks can seem impossible. Sometimes you may even ask yourself if you can go on without the animal. The answer is yes, but there are times when special assistance may be helpful.
Acceptance of a new reality is a sign that we are ready to move forward. Eventually, you will come to terms with your feelings. While you will still feel the pang of loss, you can begin to resolve and accept your pet's death. When you have reached resolution and acceptance, the feelings of anger, denial, guilt and depression may reappear. If this does occur, the intensity of these feelings will be much less, and with time, these feelings will be replaced with fond memories.
Although the symptoms of grief are felt whether the loss is of an animal or a human loved one, grieving is a personal process. Some people take longer than others to come to terms with denial, anger, guilt or depression, and each loss is different. If you understand that these are normal reactions, you will be better prepared to cope with your own feelings and to help others face theirs. Family and friends should be reassured that sorrow and grief are normal, natural responses to death. They may not understand. Well meaning family and friends may not realize how important your animal was to you or the intensity of your grief. Comments they make may seem cruel and uncaring. Be honest with yourself and others about how you feel. If despair mounts, talk to someone who will listen about your pet and his/her illness and death. Talk about your sorrow, but also try to recall the fun times you and the animal spent together, the activities you enjoyed and the memories that are meaningful.
If you or a family member has great difficulty in accepting your animal's death and cannot resolve feelings of grief and sorrow, you may want to discuss those feelings with a person who is trained to understand the grieving process and who understands the pain associated with losing a pet. Your veterinarian certainly understands the loving relationship you have lost and may be able to suggest local animal loss support groups and hotlines, grief counselors, clergy, social workers, physicians or psychologists who can be helpful. Talking about your loss will often help ease your pain and comfort your heart.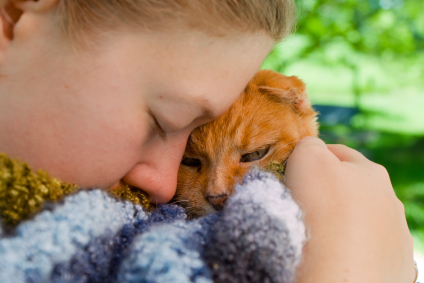 Informational links to pet loss support groups are included here for your reference.
Pet Loss Information and Support Hotlines
Pet Loss Support Hotlines
The American Society for the Prevention of Cruelty to Animals (ASPCA)
National Pet Loss Hotline
(212)876-7700, ext. 4355
http://www.aspca.org/pet-care/pet-loss/
C.A.R.E. Helpline for Companion Animal Related Emotions
University of Illinois
College of Veterinary Medicine
(217) 244-CARE (2273)
http://vetmed.illinois.edu/CARE/grief.html
The Chicago Veterinary Medical Association
Pet Loss Support Hotline
(630) 603-3994
http://www.chicagovma.org/petlosssupport#.UcrkWJwQV8E
Pet Grief Support Service
Companion Animal Association of Arizona, Inc.
(602) 995-5885
http://www.caaainc.org/petgriefsupport.htm
Pet Loss Support Program
Michigan State University
College of Veterinary Medicine
(800) 565-1526
http://cvm.msu.edu/alumni-friends/information-for-animal-owners/pet-loss-support
Pet Loss Support Hotline
Iowa State University
College of Veterinary Medicine
(888) 478-7574
Pet Loss Support Hotline
Tufts University School of Veterinary Medicine
(508) 839- 7966
http://www.tufts.edu/vet/petloss/
Pet Loss Support Hotline
University of Florida
College of Veterinary Medicine
(352) 392-4700, ext. 4080
http://smallanimal.vethospital.ufl.edu/resources/pet-loss-support/
Pet Loss Support Hotline
Cornell University
College of Veterinary Medicine
(607) 253- 3932
http://www.vet.cornell.edu/Org/PetLoss/
The Ohio State University
Pet Loss Hotline
College of Veterinary Medicine
(614) 292-1823
http://vet.osu.edu/vmc/pet-loss-support-hotlines-and-helplines
Pet Loss Support Hotline
Virginia-Maryland Regional College of Veterinary Medicine
(540) 231- 8038
P.A.T.S. Pet Loss Support Hotline
Pacific Animal Therapy Society
(250) 389-8047
http://patspets.ca/wordpress/pet-loss-and-bereavement
The Importance of Your Pet's Wellness Exam
For millions of health-conscious Americans, the annual checkup has become a routine practice. Like people, dogs and cats can benefit from routine wellness exams too. But with one important difference—pets age faster than people.
On average, most dogs and cats reach adulthood at 2 years old. By age 4, many pets are entering middle age. And by age 7, most dogs, particularly larger breeds, are entering their senior years.
Because dogs and cats age on average seven times faster than people, significant health changes can occur in a short amount of time. And, the risks of cancer, diabetes, obesity, arthritis, heart disease, metabolic problems and other serious conditions all increase with age.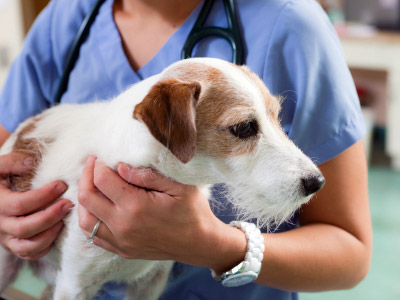 Many pet owners are not aware that taking a dog or cat to the veterinarian once a year is the same as a person seeing their doctor or dentist once every seven years. It is recommended that pets have a wellness exam every six months so that veterinarians have the opportunity to detect, treat or, ideally, prevent problems before they become life-threatening.
Prevention is the real goal of twice-a-year wellness exams. When veterinarians see a pet on a regular basis, they can help pets avoid some preventable illnesses and diseases. Plus, a pet will never have to suffer from pain that could be treated or prevented by the veterinarian.
Pet wellness exams include screenings for a variety of potential diseases. These screenings are usually accompanied by an individualized risk assessment of your pet's environment—where you live, emerging disease risks in your community, your pet's interaction with other pets and wildlife, travel plans and other lifestyle considerations.
Pet wellness exams also help your veterinarian determine a proper prevention program, including a vaccination schedule tailored specifically for your pet. By using personalized pet health protocols, veterinarians can pinpoint specific preventive health care needs for your pet.
A pet owner's best source for wellness exam and preventive health care information is their personal veterinarian. Only your veterinarian knows your pet's medical history, current health status and potential risks your pet faces.
Ways to Memorialize Your Pet
Following the loss of a pet, you may want a unique and special memento by which you'll always be reminded of him or her. Now more than ever, there are a bounty of memorialization options - from the standard grave marker to the extreme of having your pet's ashes launched into space or transformed into a sparkling diamond.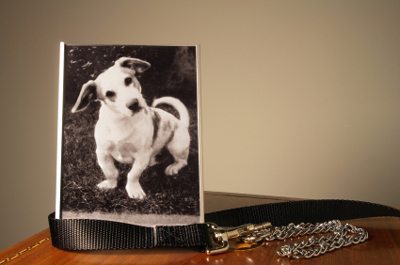 The following are all ways to preserve your cherished companion's legacy:

• Hold a funeral or memorial service
• Write a song, poem, or farewell letter
• Paint or draw pictures
• Make lists of things you'll miss & things you loved about your pet
• Create a photo album or scrapbook
• Compile photos/video clips into a digital scrapbook or movie
• Keep a locket of your pet's fur/hair
• Plant a tree or flower in remembrance
• Create a personalized headstone, memorial, or stepping stone
• Buy a flower that blooms at a significant time of the year
• Burn a special candle when thinking about your pet
• Create a special box for photos and memories
• Keep your pet's collar tags on a key-chain or necklace
• Write letters or send cards to your pet's veterinarian, groomer, pet sitter, etc.
• Write and publish a book about your pet's life
• Make a donation to a shelter or rescue in your pet's name
• Commission a professional portrait or stuffed-animal version of your pet
• Transform some of your pet's ashes into a diamond or other jewelry or art
• Have some of your pet's ashes pressed into a vinyl record or mixed into tattoo ink
• Turn your pet's ashes into fireworks or bullets (hunting dogs)
• Send some of your pet's ashes on a journey to space
• Commission a taxidermist or have your pet freeze-dried
• Have him or her cloned